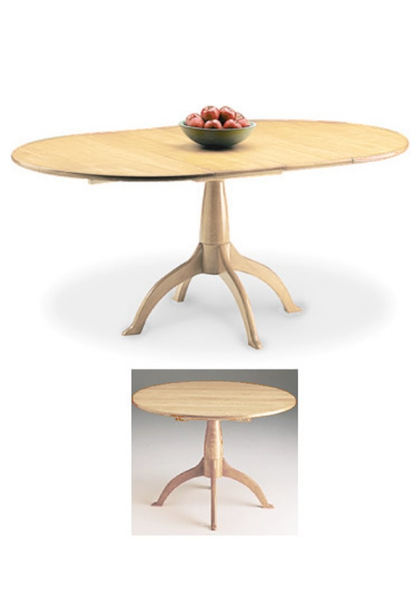 Shaker Pedestal Table
Remarkably, a journal still exists which dates this table exactly. It was made in 1877 for use in the Brethren's shop at the Mt. Lebanon, New York Shaker village. It is a skillful merger of the delicate round Shaker candle stand and the robust long Shaker trestle table. Four sturdy feet are precisely dovetailed into the tapered center pedestal. The original is round and in a private collection in Washington, DC.
We make the Pedestal Table entirely of hard maple. Height is 29 1/2". Top diameter is 42" and seats four. We also have added special slides which allow the top to accept two leaves, which are included. Extended top with leaves is 42" x 66" and seats six. Shown in our standard oil and wax finish.
Before ordering, please review important information regarding lead time, shipping policies, refunds, returns, and exchanges.